When you opt for WooCommerce development Services for online business solutions. There are some technical practices which are useful while managing the WooCommerce plugin like managing the shipping, delivery, payment etc.
Woocommerce Shipping Settings
WooCommerce for wordpress allows you a range of shipping options like you can charge shipping using a flat rate or based on the products quantity. You can also set shipping by weight or zone but to do this you'll need another premium add-on. Here is how you can manage shipping options:
Start with Shipping Option screen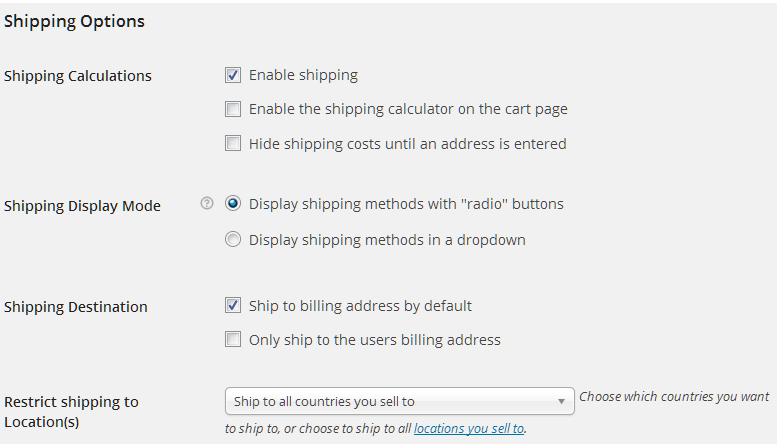 Here we have some WooCommerce shipping methods. You can click the setting for each option to configure and use the links at the top

If you select Flat Rate shipping method, this does not mean you have just one option for whole order. Let's check how to manage flat rate method in woocommerce.
Flat Rate
Flat Rate shipping is also a great way to set up shipping, especially on the national level. Flat Rate is a good middle way between investing in custom WooCommerce shipping rates and not charging shipping at all.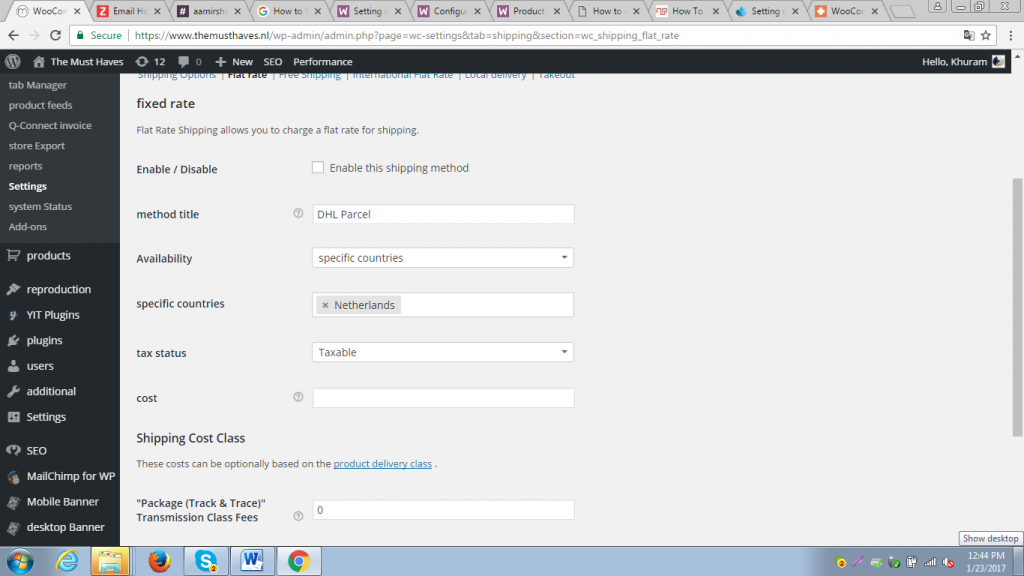 Above image shows flat Rate screen where we can configure for Flat Rate shipping.
Here's what you can edit:
The title of your shipping rate
Which countries this applies to: here you can select the country for which you want to ship.
The tax status: this will depend on whether shipping is taxable in your country or state.
The cost per order.
Any additional rates for this shipping class. These are extra charges on top of your flat rate shipping, for example next day delivery.
Extra costs, which you can specify as per order, per item or per shipping class. So for example if you wanted to calculate all your shipping costs per item, you would define the Cost per order as zero and then add an extra cost per item.
In additional to these options we can also add new class for different product type like if product is more expensive to ship, we need to be add a new class for that.
Once you have configured the Flat Rate shipping, save the changes and then move to other shipping rates.
Free Shipping
Free shipping is the easy option if you want to make products purchase process and shipping rates hassle-free.The advantage is that it is an easy and more attractive experience to the customer because everyone prefers free shipping.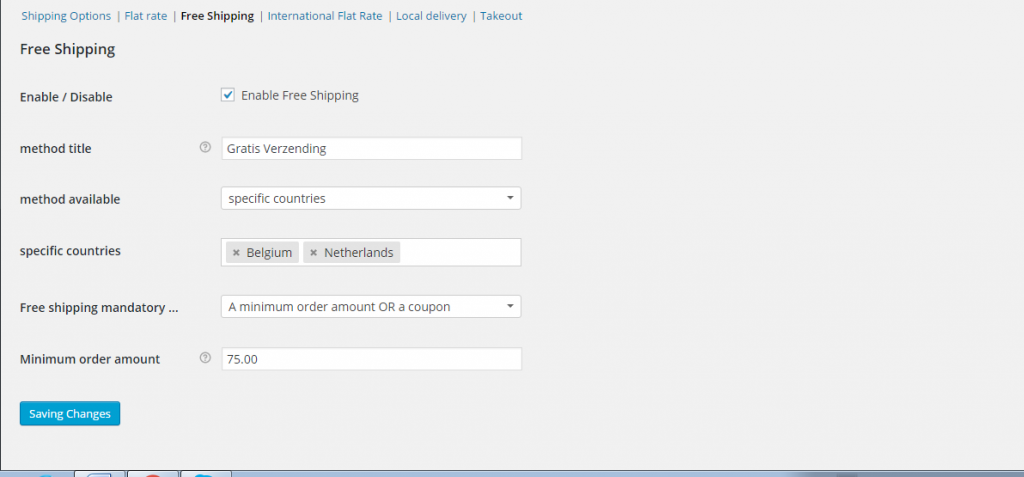 International Shipping
International shipping is bit difficult to configure, it depends on your location. There is some paid shipping solution which works with shipping companies to calculate the actual shipping cost of the product. But the international shipping still provides you the countries list where you can select country where you will ship.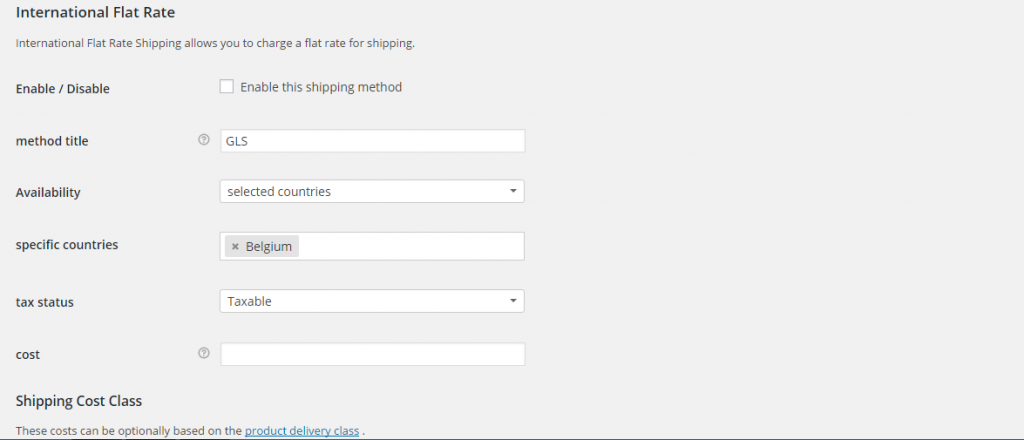 Local delivery
There are some cases, in which you cannot ship product from the site,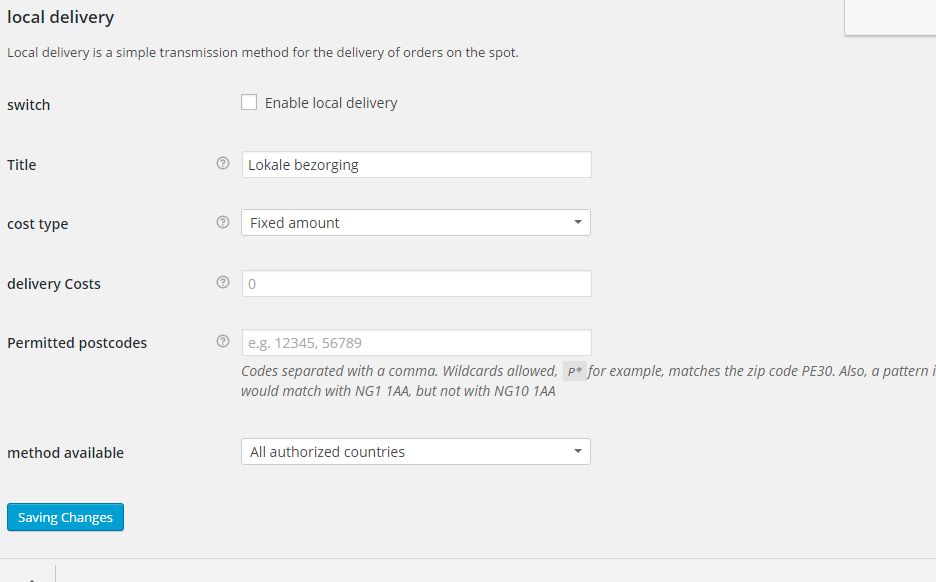 In that case thanks to this option which solve this issue? Local pickups have their own tabs .This option helps to select the customer zip codes that work for local delivery.
All these shipping options are used when user entered the details manually.